Elisa, a midwife working in Germany
Jimena Ibáñez | 8, January 2018 | 1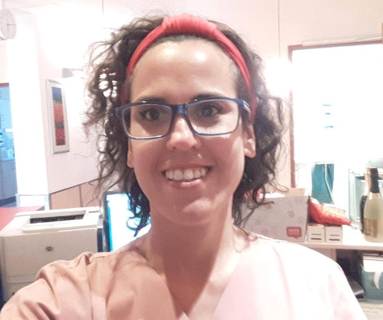 Today in our section of work in Germany and Switzerland we present you Elisa:
"Hi everyone, my name is Elisa and I have been around 1 and a half years in Germany. I moved because I love my profession so much and now I can do it now.
I graduated in midwifery in 2009 and after so much wandering around my country between competitions and assignments of a few months and so much money spent and really much patience, I dropped and decided that it was time to look out of Italy. So, by informing me with some collegues and even via the web I found out that in my city, Civitanova Marche, 2B1 International Consulting organized intensive German courses paid by an agency that, after having reached a B2 level in the language, would find me a workplace in a German clinic. Within a few days I had an interview and decided to start the 5-month course.
After I reached the B2 level I made a telephone interview with a clinic in Munich. The interview went very well and the clinic told me that the following week I would start working. Within a few days I organized my first trip to Germany.
I have to say that at the beginning it was tough, I came to a city where I could not understand and speak well the language and especially the work was not easy to get in, but the agency I started with helped me especially with regard to the bureaucratic things, and I have to say that it was a good but also a bad one, because it is sometimes said that if you want something done, do it yourself. Except for the little problems I had with the agency, I worked in the birth room and finally my dream was coming true!
After 1 year in Munich my contract with the agency was finally over and I decided to move alone and change cities. I wrote my presentation letter and sent the CVs to the clinics I was interested in.
I have been working in a small hospital in the center of Frankfurt am Main for 7 months now, I can practice my profession and every day I have great satisfaction. Well, my dream has come true!
Working in Germany is allowing me to grow professionally, which my country has not allowed me so far.
I believe that for obstetricians to study German and then have the chance to work is a great opportunity that 2b1 International Consulting gives us.
I can conclude by saying that I am satisfied with my choice and despite the difficulties I would repeat it a thousand times"
One response to "Elisa, a midwife working in Germany"