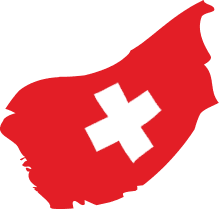 SWITZERLAND
Switzerland is a country that attracts many people not only for its mountains and beautiful landscapes, but also for its working conditions. The best opportunities in the country are in the German speaking parts of Switzerland. Switzerland is famous for its modern and efficient healthcare system and the most important thing for working in its clinics and hospitals is to have a good level of German and to be able to understand the Swiss dialect.
Do you want to work abroad?
Send us your CV
Nurses have more responsibility than in other countries in Europe since nurses are in charge of the holistic process of patient care. Nurses manage the assistants and the people on work experience. They work in close collaboration with the rest of the medical team and therapists and deal directly with patients and their relatives. Nurses are responsible for setting out care plans for patients and checking their application, along with the rest of the team.
Knowing how the health system works in Switzerland helps in the day-to-day work. Starting a professional career in care homes and rehabilitation centres helps to familiarize you with nursing tasks and allows you to acquire fluency and professional skills.
Previous work experience is valued for working in Switzerland although it is not essential. It is however necessary to request the homologation of the nursing degree through the Swiss Red Cross SRK (Schweizerisches Rotes Kreuz) in order to start working as a nurse.