We are specialized in personnel selection services, human resources and headhunting. We have been in business since 2013 recruiting personnel in the technical, health and engineering sectors for labour markets in: Germany, Switzerland (German speaking), Norway and other countries in northern Europe.
We have an international and multidisciplinary team with proven experience that guarantees us success in finding the ideal candidate based on the specific needs of each organization. 2B1 is a company within the KOMA Group, a language services company operating since 1999. This means we can also offer intensive and specialized language courses for each sector, leading to our candidates achieving the level necessary to work in the destination country. In addition, Komalingua is an official TELC exam centre since 2015.
Sandra Lanas
Administration manager in 2B1 and in the Koma group. I was born in La Rioja but I grew up in the Basque Country. I have a degree in Business Administration and Management and I am the financial, accounting and billing manager of 2B1. I also speak English and I am in contact with the financial departments of the companies with whom we work both in Spain and abroad. I have been a part of the Koma group since 2009 and of 2B1 since its inception. In my free time, I like to go to the cinema and to do sport, especially in the open air.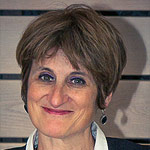 Viviana Dal Pont
Managing Director of 2B1 and the Koma group. I was born to Italian parents in the beautiful city of Lucerne (Switzerland) where I grew up. I have always had two passions: languages ​​and people. That is why I have trained and continue to train in these fields. I am an expert in HR and business management and psychology (transactional analysis). In order to teach and be a teacher, I studied first at the ECAP in Switzerland and then at the Goethe Institut. Today I also have the title of TELC examiner. I speak German, Italian, Spanish, English and French and I have lived in the Basque Country since 1999. I am a founder of the KOMA Group, which today has 5 companies and more than 240 employees of 20 different nationalities. My role in the company allows me, indeed obliges me, to travel a lot, something I do joyfully as it allows me to maintain contact with my different roots. The idea of ​​2B1 International Consulting was born during a trip to Berlin with colleagues: to help people find new opportunities and to integrate in other countries. In my free time, which is not much, I try to get to know the world, cultures and gastronomy. Music and a good book also relax me and make me feel good, just like a walk with my dog does.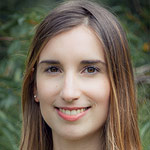 Ilaria Colombo
Recruiting Department. Born in Italy but I have been living in Spain for the last 4 years. My studies in International Communication, my command of German, Spanish, Italian and English and my previous work experience have Led me to being responsible for the recruiting of 2B1 candidates. I have been recruiting nurses since 2013, so I know the process inside out. I am in contact with nurses who are already working abroad in addition to being the reference person for our clients in the candidate selection phase. When I am not working, I love cooking for my family and friends and going to dance classes.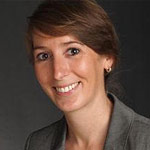 Sandra Ludwig
Recruiting Department. I was born in southern Germany where I currently reside, although I have also lived in Spain so I speak German, Spanish and English. I am an expert in headhunting for companies in Germany and Switzerland. I am in charge of evaluating candidates' level of German and I help them prepare for job interviews. I also work as a German teacher and I am a TELC examiner. In my free time, I love traveling around the world with my backpack and I love cooking.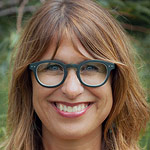 Sonja Merlingen
I was born in Salzburg (Austria) and I have a degree in philology. I have been living in Italy for almost 20 years because there must always be sunshine in my life. Between 2007 and 2012, I worked as a German reader at the University of Macerata. Getting my students to have a passion for German is a professional challenge: sharing this language with them is without a doubt challenging but also fascinating. From my teaching experience to date, I have come to believe that the cultural aspects of a language should never be underestimated. Therefore, we also deal with current news and lifestyle issues in my classes. I have been an official "Goethe Institut" examiner for levels A1-C1 since 2011 and I obtained the exam qualification for the TELC exams in 2015. As director of the school of Komalingua Italia Servicios Lingüísticos, a project I took on in 2013, I have also been involved in the process of recruiting candidates and I am the reference person for both candidates and clients in Germany and Switzerland.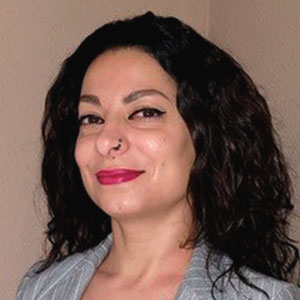 Angela Gabriele
Recruitment and placement.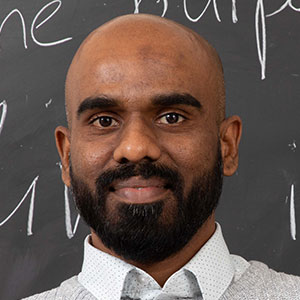 Sanil Kumar
I was born in India and I work for 2B1 International Consulting-Team at the office in Civitanova Marche. I deal with the recruitment of workers preparing at first the language skill and then reaching their work destination. I come outside the continent and I am glad to be part of workteam which carries out activities and preparation of candidates from different countries of the world. I have a background of Finance and Accounting studies and I love this new job experience. I like different cultures, life styles and habits of people as well as I love travelling and have long walks among historical places and monuments. I speak Malayalam, which is my mother tongue, English and also some Italian, which I am learning every day during my stay.
Our values
Professionality
We select the ideal candidate taking into account client requirements. Our team advises and personally supports the candidates during the entire selection process.
Experience
Our professionals have the necessary experience for delivering a successful selection process. They have been training people interested in working in the international market and collaborating with foreign organizations and companies for many years. More than 500 professionals are currently working in Germany and Switzerland thanks to our collaboration with hospitals and engineering companies.
Reliability
We constantly research and seek out new ways to adapt to our clients and to evolving labour market trends.
Flexibility
We constantly research and seek new ways to adapt to the evolving labour market and to our clients.
Client focus
We are always available for our clients, working closely with them to successfully conclude projects