Pharmacy in Germany
Being a pharmacist in Germany is a prestigious and responsible position: each pharmacy has assistants and the pharmacist supervises the team and takes care of the bureaucratic aspects.
The high employee satisfaction levels can be explained by the excellent hygiene and spatial conditions in the pharmacies.
Fair salaries, open-ended contracts, regulated holiday periods and a number of additional benefits complete the employment picture in the German healthcare sector.
Do you want to work abroad?
Send us your CV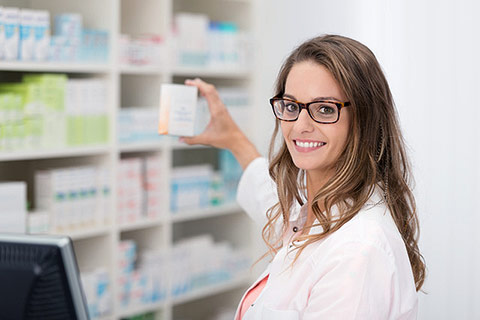 The most in-demand profiles
German pharmacies also hire new pharmacy graduates, as they offer the opportunity to do some practical training during the initial period in Germany. This practical training includes support to improve language skills and technical aspects of pharmacy procedures and operations in Germany.
Language – the key to integration
Language is the key to integration and, in order for your nursing degree to be recognised, you will need to obtain a certificate of level B2 in German according to the European framework of reference (e.g. Telc, Goethe, ÖSD). You will then be required to continue learning the language once your career in Germany has begun in order to reach level C1 and pass the Fachsprachenprüfung oral exam.
If you do not have this certificate, we will help you to obtain it thanks to an intensive 5-month course. The native teachers not only teach German but also focus on aspects of culture and life in Germany.
Groups tend to be small with no more than 12 students in order to facilitate learning and place an emphasis on speaking and healthcare sector terminology. The course is intensive and the candidate must be highly motivated as it involves self-study time at home as well as contact hours with the teachers.
Support
We support you from the moment you are selected and not only until you start work in Germany, but also during the adaptation phase (preparing for job interviews, help with preparing documents, degree recognition, help with flat hunting, etc.)