GERMAN COURSE for ENGLISH SPEAKERS – work as a REGISTERED NURSE in KONSTANZ, GERMANY
Silvia | 27, January 2021 | 0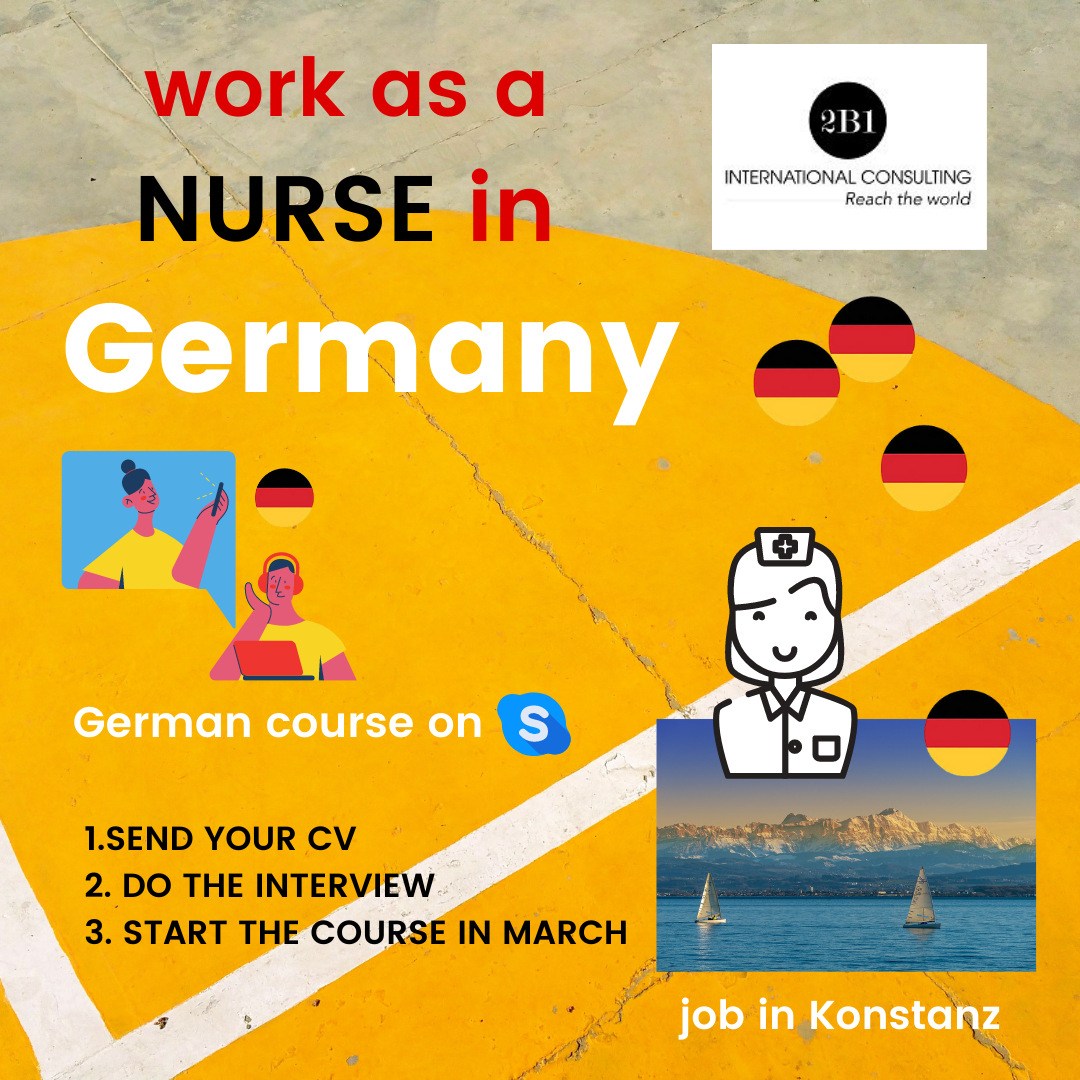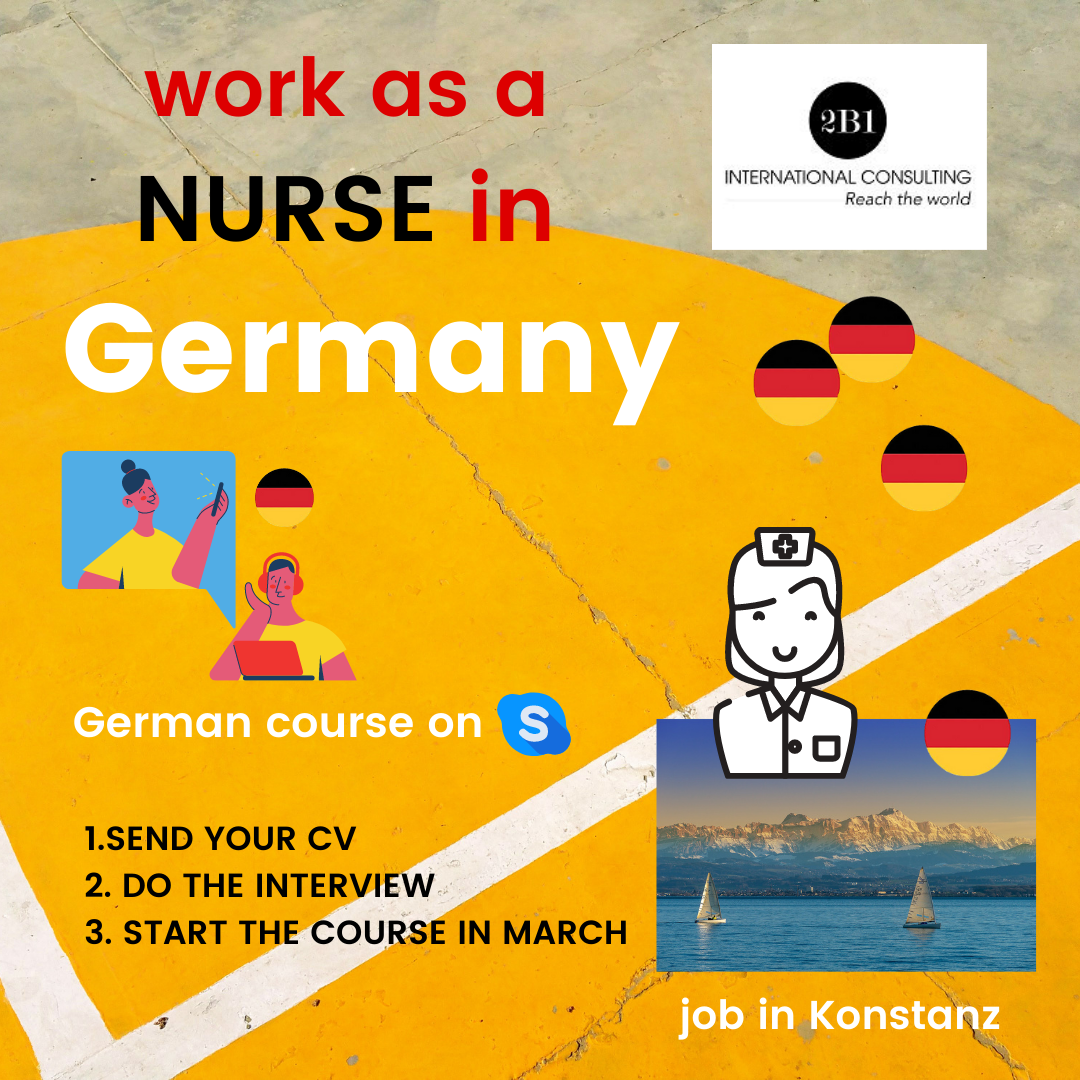 GREAT NEWS!!!!
Our agency 2B1 has organized a GERMAN COURSE ONLINE in real time also FOR ENGLISH SPEAKERS!
Nurses from around the world can sign up and start learning the language; in the meantime, we will help you prepare all the documents necessary for having your Bachelor's Degree recognized in Germany. In order to obtain it, you will have to get the B2 level in German.
The course will be held Mondays to Fridays for 2,5 hours and it will last as follows:
A1: 7 weeks
A2: 7 weeks
B1: 10 weeks
B2: 10 weeks
After the final B2 official exam you will fly to Germany and start working with a permanent full-time job contract at our partner clinic in KONSTANZ, GERMANY.
Please send your CV to get more information and take part in the selection: sbona@2b1internationalconsulting.com
#nurse #Germany #studygerman #registerednurse #infermierja #medicinskasestra