Greta, midwife in Germany
Jimena Ibáñez | 19, December 2017 | 0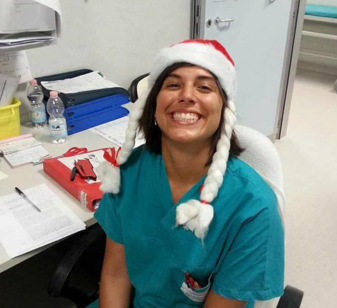 Today, for our section Italian Nurses in Germany, we present our friendly Greta, midwife. Here's what she says to us:
-Why did you leave Italy?
I left Italy because unfortunately, the job prospects were not good. I did not want to resign myself to a future of public competitions around Italy, to compete with other 800 single-seat colleagues, precariousness and uncertainty.
-How was it for you to learn German?
Learning German for me was an amazing experience. During my life I always avoided German, preferring English and French, because it was not a language I was enthusiatic of. But learning it has given me a great deal of satisfaction! It was certainly tough and I still have to refine it today, but it has certainly been worth it.
-Is your job in Germany very different from Italy?
This is my first real work experience, excluding volunteering, so I do not have a real meter of judgment. Surely, there are pros and cons. I work in a very large hospital, so pathology and medicalization are two daily constants. But on the other hand, I feel much safer and more secure, doctors are always available and ready to help you in case of problems.
-What would your advice be for those who are reading us?
I recommend that you go headlong in this experience. I love my country and have spent moments of deep suffering and nostalgia in these months. However, I think I've grown so much, both professionally and personally. Living abroad makes you more independent, more reflexive and more tenacious. If I went back, I would do it a thousand times again!